Download

v2.0 for .NET Framework, 125 KB
How to Start
It's very easy to start, just follow these steps:
Download TSSI .NET SMTP Component's release package and extract all files from the downloaded package to your local disk.
Add TSSI .NET SMTP Component.dll and Starksoft.Net.Proxy.dll (under "libs" folder) references to your project and import the corresponding namespaces in your code by your IDE / programming language way.
Now, you are enabled to write the (E)SMTP based eMailing code in your project!
To coding with TSSI .NET SMTP Component, just refer to this documentation, the Sample Codes and / or the demos (under "demos" folder).
# Example of Adding References and Importing Namespaces
Add References (VB 2008)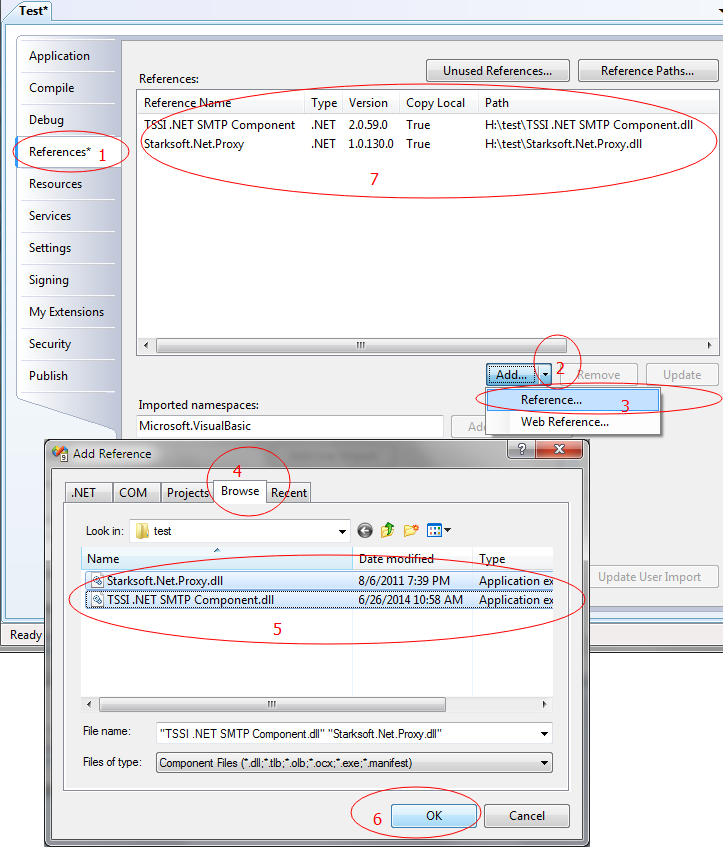 Add References (C# 2008)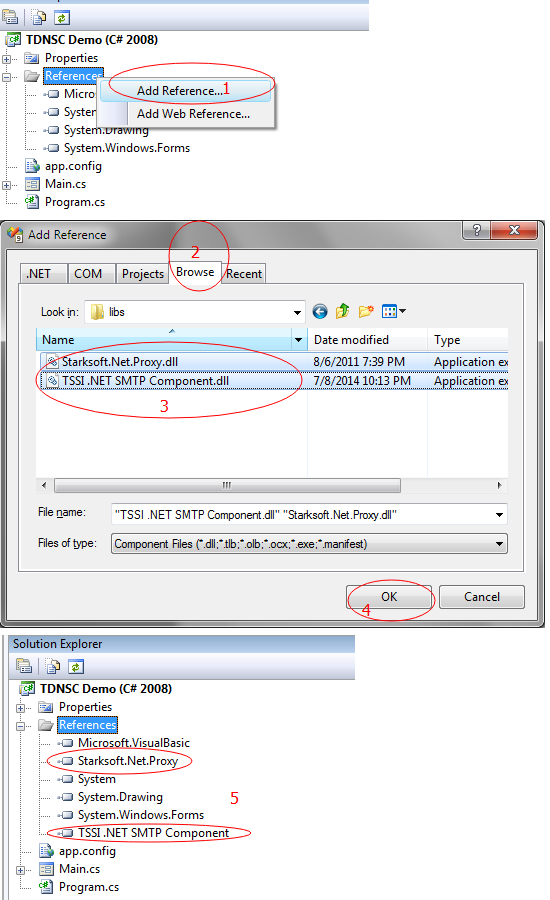 Import Namespaces (VB)
Imports TSSI.eMail
Imports Starksoft.Net.Proxy
Import Namespaces (C#)
using TSSI.eMail;
using Starksoft.Net.Proxy;